Our philosophy
is based on a
proactive attitude
to clients' needs.
Lawyers based in Malta,
Muscat Azzopardi & Associates
are advocates with an international
outlook, advising private and corporate clients.
Our philosophy is based on a proactive attitude to clients' needs and on the awareness that a prompt response to such needs is of essence in today's environment. We accordingly promote the qualities of commercial understanding and of a practical approach which are essential to the supply of effective legal advice to business.
Every lawyer in the firm is accordingly qualified and trained extensively.
Furthermore, our professional association with various internationally renowned law firms and representatives of related disciplines in Europe, and around the world, enables us to provide cooperative support with an emphasis on a one-stop shop approach.
Visit our practice areas information page for details about the areas we specialize in.
Private Clients
Muscat Azzopardi & Associates are lawyers based in Malta specializing in private client practice, providing informed and objective legal advice to high net worth individuals, charitable foundations, financial institutions, partnerships, professional bodies, and cultural organizations. This specialist practice group has developed in response to the increased demand for legal advice in these areas.
Using our wide-ranging expertise, we provide a full service to those who wish to become, or who already are, permanent residents in Malta, where no minimum period of physical presence is required. We liaise with the individuals' foreign consultants to develop and implement the most effective, tailor-made formula.
Corporate Practice
We act as general counsel for Government and parastatal bodies, corporations, companies and other organizations in all areas of their activity. These include banking and finance, mergers and acquisitions, real estate, leasing, intellectual property, employment, securities and capital markets, and taxation.
We also advise businesses as to their contractual relationships with domestic and international customers, suppliers, and distributors.
Dispute Resolution
We serve the interests of clients who conduct international business, by using the resources of our Malta office in conjunction with those of associated firms overseas. Companies based in two different countries may resolve their disputes by arbitration in a third, applying the laws of a fourth, and this makes a wide legal reach a clear advantage.
As businesses move across borders and between trading blocs, their enforcement, litigation and arbitration concerns expand in scope and complication. There may be anti-trust or competition law difficulties, securities and intellectual property issues, and the need to monitor, on a pre-emptive basis, the regulatory situation in other markets to avoid the risk of further disputes.
We aim to assist our clients in the efficient and effective resolution of disputes, through arbitration, litigation and other methods, always taking their business objectives into consideration. We are able to handle complex cases involving multiple claims and parties. Participants in international business are increasingly aware of the advantages of resorting to a private and neutral tribunal of persons selected for their expertise in the subject matter under dispute.
We offer advice on the comparative advantages of conducting arbitrations under different sets of rules and in different places, allowing our clients to make informed decision on whether to pursue arbitration, or opt for another form of dispute resolution or settlement.
Our para-legal back-up enables us to provide a cost-effective service in dealing with the documentation involved in litigation and arbitration.
Financial Services
Malta has, over the years, established itself as a financial services hub in the Mediterranean owing to a number of determining factors, inclusive of, its strategic location, a highly professional and specialised workforce operating within an English speaking environment, an attractive jurisdiction for tax planning and corporate structures, the direct applicability of EU law and the transposition of EU financial services Directives into national law, the harnessing of financial services legislation in conformity with international standards, as well as, a serious, steady yet flexible fully fledged autonomous single regulator.All these elements have contributed to rendering the Maltese jurisdiction an attractive and competitive alternative and placing it at the forefront on the European financial services platform. The Malta Financial Services Authority (the MFSA) is responsible for licensing, regulating, monitoring and supervising the full range of financial services providers operating in all the spheres of financial services activity, namely banking, insurance and investment.At MA&A we advise and assist clients, on a regular basis, through the various stages involved in the setting up of their financial services operations, ensuring in due course ongoing compliance with the regulatory framework. Through our experience in and exposure to the financial services environment, both locally and internationally, particularly in the realms of insurance, banking, electronic banking and collective investment schemes, we are better able to liaise and negotiate with the MFSA in obtaining the necessary license required to operate in the relative financial services sector at issue.MA&A offer a full spectrum of legal services in connection to financial services, particularly:
Credit, electronic money and financial institutions;
Investment services and financial markets;
Collective investment schemes; and
Insurance business and undertakings.
European Single Passport Regime
In this day and age, whilst competition is becoming increasingly fierce, horizons in the European financial services market have broadened, thereby witnessing increased European regulation of the financial services industry, as well as, convergence of different financial services sectors at a European level.The international nature of the financial services sector illustrates how financial services transcend national borders. Against this realization, the EU has long embarked upon a process of harmonization of national Member State laws to coordinate areas where it found that substantial differences in national regulations and practices existed.Indeed, in its Financial Services Action Plan of 1999-2005, the EU sought to develop state-of-the-art prudential rules to secure a functioning Single Market for wholesale financial services, as well as, open and secure retail financial services markets within the Community. Free movement of financial services has been prompted by the ideology underlying the European Single Passport license, whereby a financial services entity licensed and authorised to operate in one Member State, the home country, may establish a branch or otherwise provide services in another Member State, the host country, without the necessity of obtaining a second license from the regulatory authorities of the latter. A European passport entails home country control and supervision with mutual recognition by the host country of the rules and regulations operative in the entity's country of origin.Passporting rights emanate from a series of EU financial services Directives and are exercised across the EU in all spheres of financial services activity, hence, in the banking, insurance and investment markets. Malta, qua an EU Member State, enjoys and exploits such rights in the financial services market. Hence, Malta, with its positive legislative framework that is compliant with EU law and standards, and which embraces the passporting regime, as well as, the regulator's responsive non-standardised approach to dealing with clients, have contributed to set the ground for Malta to possibly develop into one of Europe's most dynamic and reputable financial services centre.MA&A's legal expertise and practice revolves extensively on cross-border financial services activities, as well as, issues concerning EU single passporting rights and regulatory compliance.
Banking
Overview
In Malta, the retail banking industry is one of the most determining drivers of our economy. This notwithstanding, the banking landscape has evolved from an industry that provides purely retail banking to service the local population, to an industry that provides a vast array of products and services within a global arena without regional confines, particularly in view of the European Single Passport Regime that permeates the EU's financial services agenda. The consolidation of financial services markets acts as a catalyst to the development of hybrid innovative products as exemplified by the ever-growing phenomenon of bancassurance. Furthermore, the big bang of financial conglomerates, envisaging single financial services entities offering cross-sectoral financial services activities across European borders, has called for increased regulation and prudential supervision at European level to secure a stable and viable market.Moreover, not only does the island's strategic location render Malta easily accessible to European markets, but, owing to it being located between Europe and North Africa, and enjoying easy access to Middle Eastern markets, Malta has become an important stepping stone for banking and financial institutions wishing to share in the wealth generated in the region. Hence, in view of Malta being regarded as a highly reputable and well regulated financial centre, equipped with the necessary professional skills and legislative and regulatory framework, our island assumes a strategic role in harnessing and propagating the Islamic finance ideology as a sound and competitive model to its conventional counterpart.
MA & A Legal Practice
In the light of the above-mentioned challenges, our expertise of all financial services-related legislation and extensive knowledge of the banking industry allow us to advise both local and foreign banking and financial institutions on the prevailing industry practices, matters relating to licensing and regulatory compliance, ongoing transactional and operational matters in relation to the activities of credit and financial institutions, as well as, to provide advice on the substantive law dimension on any issues that might arise in connection thereto.
Regulation and Licensing
The establishment, regulation and supervision of the banking industry for licensed banking or financial ventures operating in and/or from Malta is determined by:
with respect to credit institutions and electronic money institutions – the Banking Act (Chapter 371 of the Laws of Malta) and the Banking Rules and Electronic Money Institutions Rules, respectively, issued by the MFSA; and
with respect to financial institutions – the Financial Institutions Act (Chapter 376 of the Laws of Malta) and the Financial Institutions Rules issued by the MFSA.
The Banking Act authorises banks to conduct the business of electronic banking in virtue of their banking license. This notwithstanding, stand-alone electronic money ventures must operate within the framework set out by EU Directive 2000/46/EC.Unlike credit institutions, financial institutions are prohibited from accepting deposits or other repayable funds from the public, but are authorised to perform any of the exhaustive activities listed in the Schedule to the Financial Institutions Act, ranging from lending, to financial leasing and investment and securities-related transactions.The MFSA, qua the single regulator of financial services on the island, is responsible for licensing, regulating and supervising the activities of credit institutions, electronic money institutions and financial institutions. When issuing a license, the MFSA abides by strict standard conditions which may be adapted, provided the essence thereof is not compromised. In line with European law, the MFSA will base its decision on the core standards of probity and honesty and provided the minimum 'Own funds' requirement is complied with.
Insurance
Overview and RegulationMalta has no substantive insurance Code. The only statutes concerning insurance law in Malta are of a regulatory nature. Indeed, the insurance industry in Malta is regulated essentially by:
the Insurance Business Act (Chapter 403 of the Laws of Malta); and
the Insurance Intermediaries Act (Chapter 487 of the Laws of Malta).
The MFSA, qua the single financial services regulator, is the Authority responsible for the licensing, regulation, monitoring and supervision of insurance business in Malta. The Insurance Business Act and the Insurance Intermediaries Act operate in conjunction with the Insurance Rules issued by the MFSA. In granting an insurance business license, thereby authorising the undertaking of insurance business in and/or from Malta, the MFSA has strict regard to the margin of solvency, guaranteed funds and other technicalities pertinent to the industry, in default of which, the Authority has discretion to suspend or revoke a license once it has been granted.Indeed, these laws regulate the establishment and operation of local bodies undertaking insurance business qua insurance principals, as well as, the activities of Malta-based insurance intermediaries, ranging from insurance brokers, insurance agents or tied insurance intermediaries, who conduct insurance business for local or foreign insurance principals.Other than this, one can only find the Commercial Code provisions on marine insurance, which are really quite archaic. We have traditionally therefore relied on English law and practice as being the main source of our insurance law. Thus, in view of the above, navigating through the legislative implications in the insurance field may be a frustrating exercise.At MA&A, we offer a full spectrum of insurance related legal services ranging from advice on insurance regulatory and contractual law, to insurance legal representation in litigation proceedings.
Intellectual Property
Our intellectual property practice advises on:
establishment of rights
enforcement
structuring intellectual property rights in transactions
technology contracts and disputes
e-commerce
the print media
film, video and television
patents
trademarks
copyright
advertising media
privacy
Intellectual property rights include goodwill and reputation – including brands and trademarks – technical innovations, trade secrets and confidential information, and copyright and design rights. If this intellectual property is to be exploited to its full potential by its rightful owners, then it must be protected from exploitation by others. We advise on all aspects of the protection, enforcement, exploitation and management of intellectual property rights, and on the cross-border aspects of intellectual property exploitation, especially with regard to parallel imports. We also provide counsel on the concepts embodied in the intellectual content of digital information.
Intellectual property issues are a pressing concern as the EU has put in force a number of directives aimed at enhancing and standardizing protection of intellectual rights throughout the Union. We advise clients on how best to identify, register, and protect their intellectual property rights, and prepare and process applications for patenting and trademarking.
A specialist area of Muscat Azzopardi & Associates is entertainment and film.
Mergers and Acquisitions
This practice area includes: takeovers and tender offers, whether hostile, contested, or agreed; private company acquisitions and disposals (domestic and multi-jurisdictional); leveraged buy-outs; joint ventures; equity investments; and privatizations. We handle multi-jurisdictional work that combines money centre experience and local market expertise, using foreign country due diligence, and ensuring that there is regulatory approval from competition authorities.
With joint ventures, we advise clients who may be venturing outside one jurisdiction and into another – a move that is complicated by differences in the law with which they are familiar, and the law of the new jurisdiction.
Acquisition and divestiture of state-owned entities:
we advise on privatization of formerly state-owned entities, and represent selling shareholders and acquirers in these transactions. We advise on the implementation of the divestiture transaction through public offerings of equity in the privatized company, or a negotiated divestiture to strategic investors. We also counsel strategic and financial investors in newly-privatised entities, and represent financial institutions which are involved in privatization transactions as financial advisors, lenders, arrangers, underwriters, or investors. Other privatization practice areas are the drafting of the necessary legislation, establishment of a regulatory framework, and restructuring of state-owned enterprises and industries.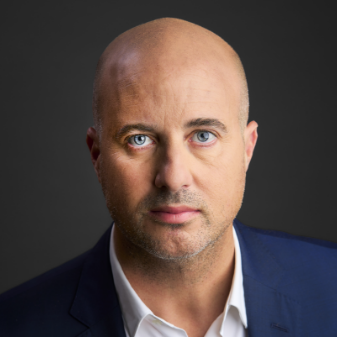 Dr. James Muscat Azzopardi
PARTNER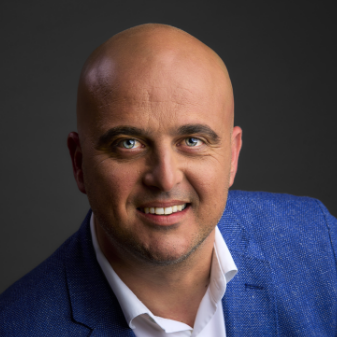 Dr. Adrian Muscat Azzopardi
PARTNER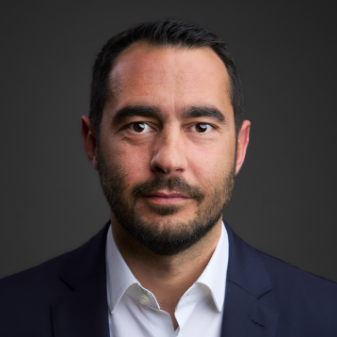 Dr. Clayton Fenech
PARTNER
40, Villa Fairholme, Sir Augustus Bartolo Street,
Ta' Xbiex XBX1095, Malta
+356 21336196